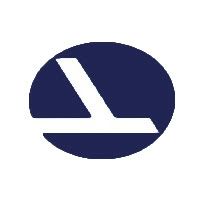 Ea
stern Airlines Virtual ranks #1 in VAFS Power Rankings on average Ratings, flights, and flight hours!
See rankings and data here:
http://www.vafinancials.com/v5/profiles.php
We have a large selection of aircraft for your flying pleasure. No time in rank structure; you fly all of our aircraft
http://easternairlinesvirtual.com/www/page.php?7
At Eastern Airlines Virtual we have a large selection of regularly tested and updated aircraft. Many of our aircraft come with pay ware paints so you can fly your favorite aircraft in Eastern colors. With us, you fly them all! No rank-aircraft structure requirements!
Eastern Airlines Virtual offers many exciting and challenging tours along with a knowledgeable, dedicated, and friendly staff. With our state of the art flight reporting system, private voice and chat options, you can focus on what you do best. Flying!
We are looking for pilots who have a passion for flying and want to be part of the best virtual airline around. If you have a passion for flying and want a challenge in a friendly and relaxed atmosphere; what are you waiting for?