There have been 633 of your fellow community members and guests in the forums and elsewhere on AVSIM within the last 15 minutes!
HOT SPOTS:

What's new in the Library

The Market Place!
What's New In the Market
What's Popular In the Market

Bargain Hunters Forum

Classified, Want, Swap Ads
Video Gallery - NEW!

Live Video Streaming

Image Gallery

Community Links Library

Tutorials
FS9. FSX & P3D CTD Guide - NEW!
FSX / P3D Configuration Guide - UPDATED!
FSX SW & HW Guide

Simulation's Premier Resource!
AVSIM is a free service to the flight and simulation communities. Please help us keep it that way. Donate what you can today! Thank you for your support!
Posted 21 February 2012 - 01:49 AM
Hi all !It's
free software
, it's open-source, and the new version is available here:http://www.flightgear.org/news/flightgear-v2-6-0-released/Happy flying !
---
Help AVSIM continue to serve you!
Please donate today!
Posted 23 February 2012 - 03:59 PM
I forgot to mention !!! This flight simulator has no "top secret" SDK, and is not limited to a small island in the Pacific Ocean.
http://forum.avsim.n...tyle_emoticons/
default/dirol.gif
---
Posted 24 February 2012 - 10:19 PM
I think it is time I had another closer look at flightgear. Looks to have improved out of sight since I last tryed it.

---
Posted 25 February 2012 - 02:20 AM
Visit the new options in the Rendering Settings window. You'll find very nice shaders for the water, 3D clouds, ...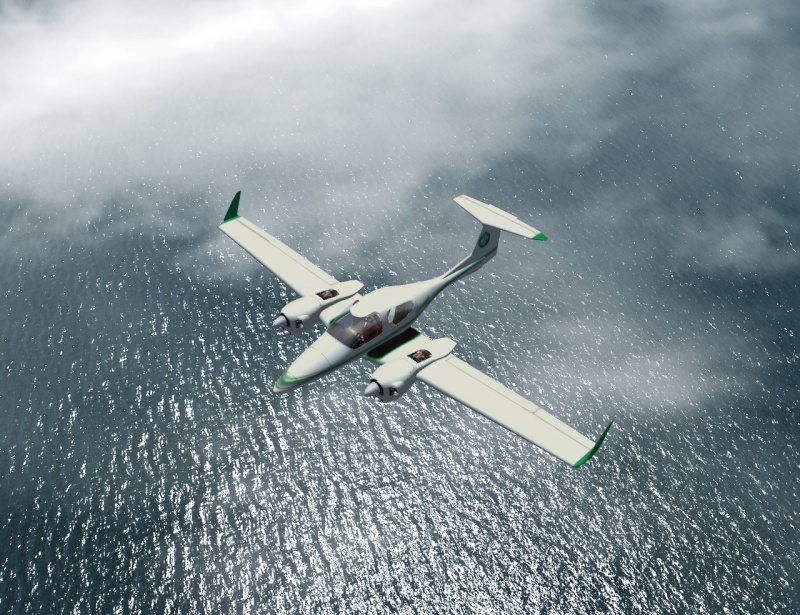 ---
Posted 25 February 2012 - 09:19 AM
Never hear much concerning it, Maybe I will download it today and see how it runs and what it offers, so what is the most advanced plane available for it?

---
Posted 03 March 2012 - 03:18 AM
FSBreak 107:
We talk FlightGear
http://www.fsbreak.net/podcast/2012/3/2/fsbreak-107-we-talk-flightgear-and-accufeel-released.htmlGreat interview with Stuart Buchanan and Curtis Olson from
http://www.flightgear.org/
---
Posted 03 March 2012 - 08:29 AM
Hi,I am new to FGFS, can someone guide me how do I get good water reflection and waves, and, good 3D clouds? What I got from FGFS 2.6.0.1 is a large dull blue solid. Steps explaining to get these effects would be helpful.My Specs:-INTEL Dual-core 2.6 GHz-2GB RAM-Nvidia GeForce 8400 GS 512 MB (I know that is too low, but it may do the job?)-Windows 7 64-bitAny help would be appreciated!Regards,Uzair.

---
Posted 10 June 2012 - 01:42 PM
I installed it but had issues running it and so did a few friends. I wouldn't mind playing Flightgear if I could get it to just install easier let me reinstall it and see if I can reproduce the issue again. I do love how it looks.

---
Posted 10 June 2012 - 05:26 PM
OK here is what I get when installed:
Then clicking next as follows:
And then it stops on this so I am lost:
Any help would be appreciated. I know it isn't a simple windows installer procedure but I am lost as to how to get it up and running. Once learned I will make sure I pass this information on to others whom have the same issue that I know.
---
Posted 21 June 2012 - 08:53 AM
And then it stops on this so I am lost
Please tick the "Show commandline" option on the last page and copy&paste the contents of the box that appears. That'll allow us to see what options you've set (apparently there are some options missing/faulty).
Cheers,
Gijs
PS: Please note that you're best chance of contacting us is through the FlightGear forum:
http://flightgear.org/forums
---
Posted 21 June 2012 - 09:47 AM
Yeah just not sure where to post it in the FG forums theres alotta areas for various items. here there is one spot lmao

---
Posted 21 June 2012 - 10:15 AM
The general support subforum would be okay ->
http://www.flightgea...wforum.php?f=17
And if not, I or the other moderators will simply move it (no need to fear the moderators at our forum
)
---
Posted 19 August 2012 - 08:02 AM
In a triumph of hope over experience, I downloaded and installed FlightGear on Win7 in C:\FlightGear.

On clicking the desktop icon I got the attached window. Note that the Next button is greyed out and I could find no way the change that. Clicking the Defaults button followed by Reset gave the message "fgrun.exe has stopped working" with Windows searching for a solution.
Needless to say I've uninstalled it, yet again!

[attachment=45707:Capture.JPG]

---
Posted 19 August 2012 - 10:27 AM
Please ignore/remove the preceding post. I posted in the wrong thread.

---
---